The Beauty of a Human-centered Approach
 Our approach to space is human-centered. Our evidence-based practice draws expertise from the fields of Art, Design and Psychology when assessing our clients' needs and optimizing their work and leisure spaces for a preventative health mind-set with a focus on Sustainability.
Social sustainability grows one individual at a time. With this in mind, Artwell is committed to supporting people at every stage of life. Because we begin our lives Learning, continue our lives Working, and end our lives being Cared for, it seems only natural that our spaces be accessible during each stage of a person's life-cycle. Afterall, if we are given the mental and physical space to manage stress early in life, we will be better equipped to cope with it as adults.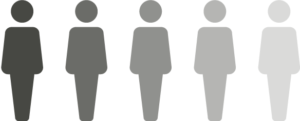 Sustainability is a guiding principle in all of our projects, ensuring that we positively contribute to the fullfillment of Global Goals 2030. In particular, our spaces are alligned with goal number three;"Good Health And Well-Being: Ensure healthy lives and promote well-being for all at all ages."